Day 1
Crossing the border at Tecate is as simple as it gets. No crowds, the bank branch to pay for your tourist visa is right across the street from the immigration office and in about 20 minutes you're on your way again.
We got gas on Hwy 2 (Libre) and found the turnoff for Santa Veronica and finally, we're on the dirt! This is a fun road. Nice easy riding, just enough sand holes to keep you on your toes and getting air off the cattle guards is just a plus. Whee!
After another short and chilly ride east on Hwy 3 we arrived at Valle de la Trinidad. We got gas again and had a very nice lunch before we headed to Mike's Sky Rancho.
The road from the highway to Mike's is why you ride a dual-sport bike. What a treat. The first ten miles or so are fast and flat and you can ride this as fast as your talent will allow. There's just enough sand to make it smooth and comfortable. Great fun.
The last section into Mike's get increasingly twisty and rocky and occassionally steep. There was a grader out on the road so some sections were pretty soft, but nice and flat. The last stretch into Mike's is pretty rough and we were all glad we were on lightweight bikes with a light load. If you bring your GS here, be prepared for a workout.
We were the only guests at Mike's that night so we had the whole place to ourselves. While enjoying our first cervesa of the trip, I discovered my tailpack was filled with brown dust and flakes. At first I thought I had torn my bag, but there was no damage. Then I opened my cigar case and realized that was the source of all the mess. Several of my cigars has gotten loose and were gradually destroying themselves on the rough roads. Lesson learned - pack em tight! I borrowed a rag and tried to pack the remaining cigars as tight as I could, but the next evening, I discovered one had gotten loose and made the whole mess over again. I gave up on cigars for this trip. Live and learn.
Mike's is $60 a night per person. For that you get a bed, a big steak dinner and breakfast. The steak was bigger than it was good, but breakfast was excellent.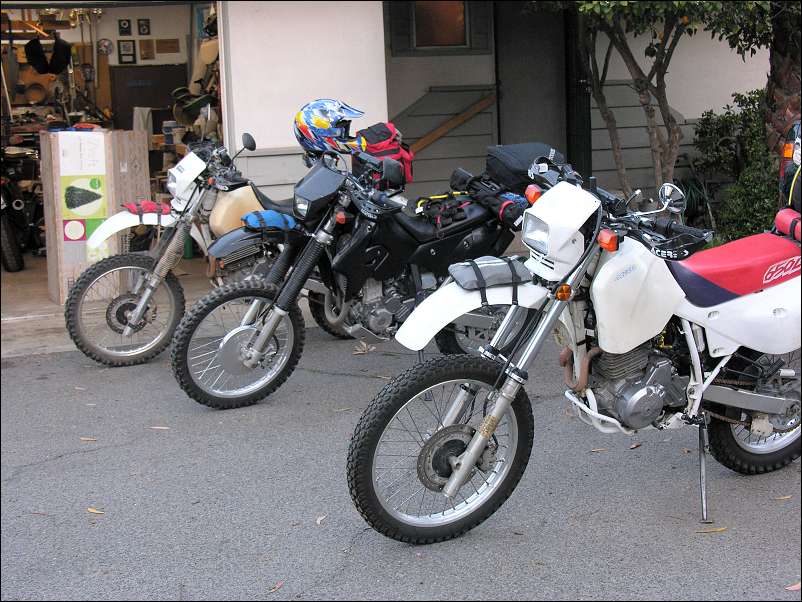 Packed and ready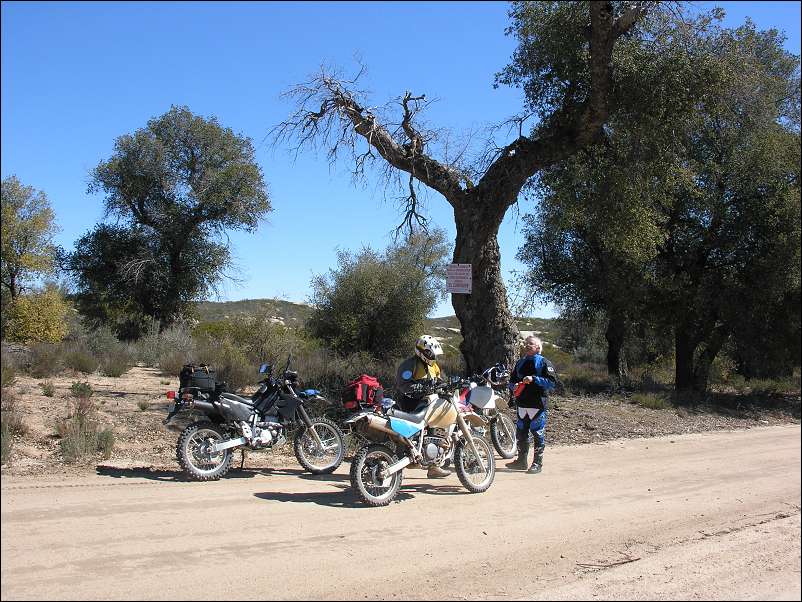 Taking a break, drinking our water, enjoying the sunshine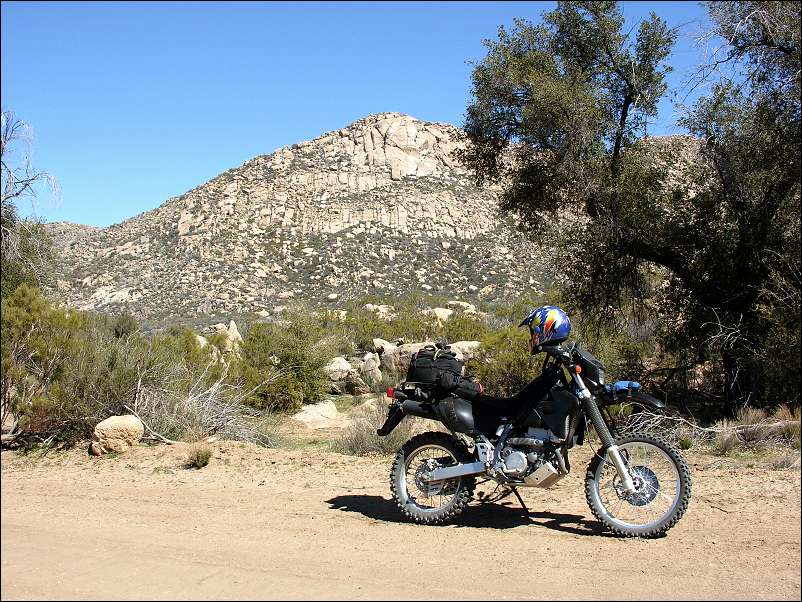 DRZ stands for The Best Damn Dirtbike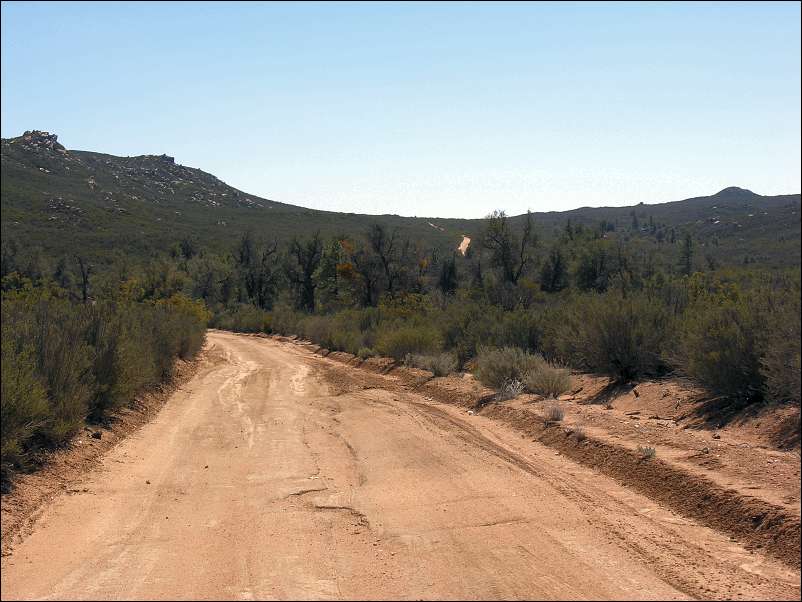 Typical section south of Santa Veronica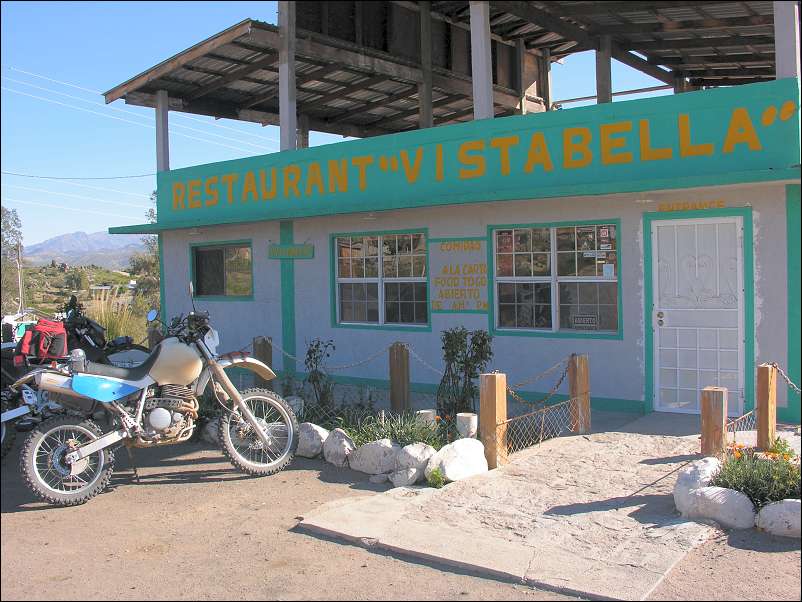 Nice place for lunch, just past the Pemex in Valle de la Trinidad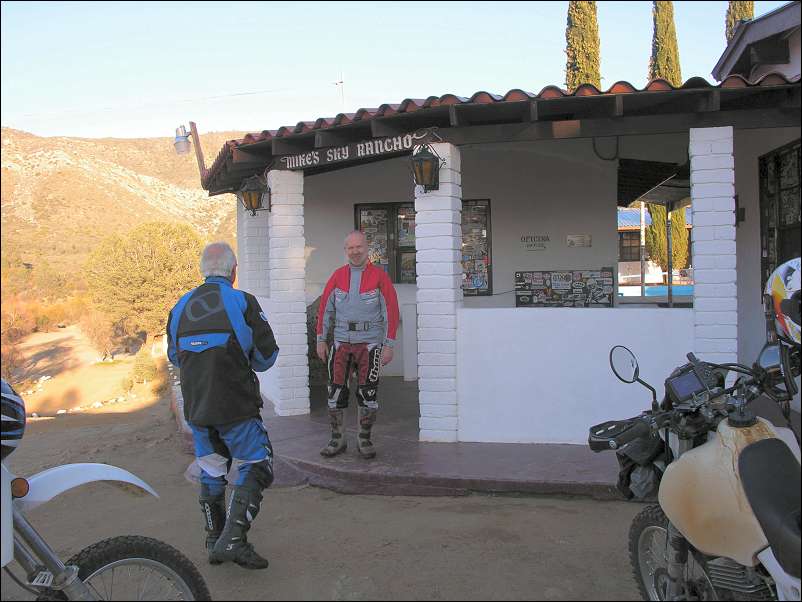 We're here!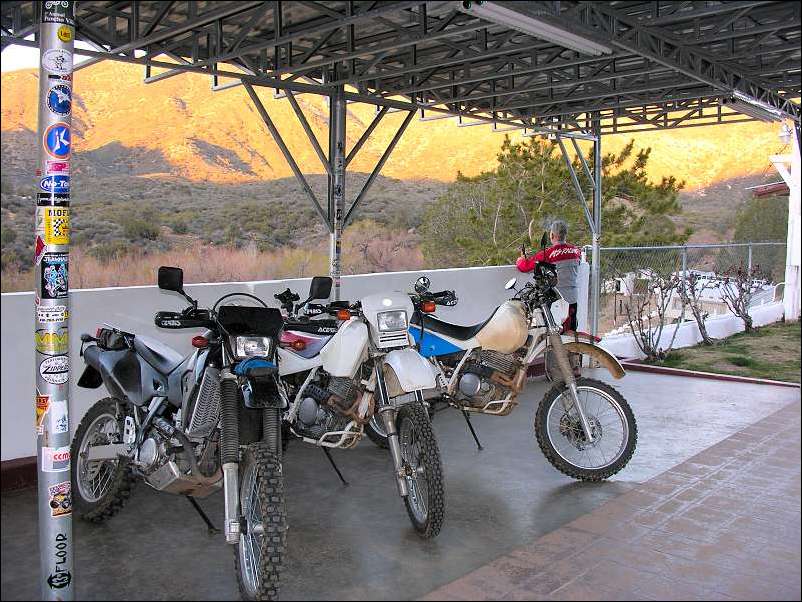 HMarc enjoys the golden hour.

Don't let this happen to you!
Day 1 - Day 2 - Day 3 - Day 4 - Day 5 - Day 6 - Day 7 - Day 8 - Day 9