Day 5
Our plan for this day was to ride the pavement to Mulege is preperation for our next dirt leg over the mountains to San Juanico. We took our time over breakfast and packing and made our way across the desert one more time.
We stopped at the San Ignacio Bed & Breakfast and I met my friends from Canada, Gary and Terry who run the place. Always a treat to see them and catch up. They are very busy, but we got reservations for a room and Sunday evening dinner and were back on our way.
Santa Rosalia and Mulege are two of my favorite Baja towns. Not too big yet and plenty of interesting things to see and good places to eat. Highly recommended.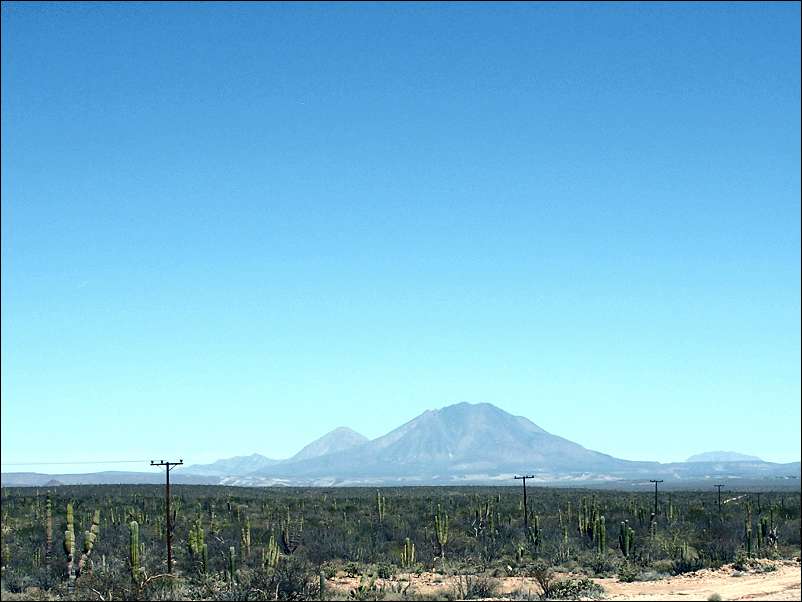 Our first look at Las Tres Virgenes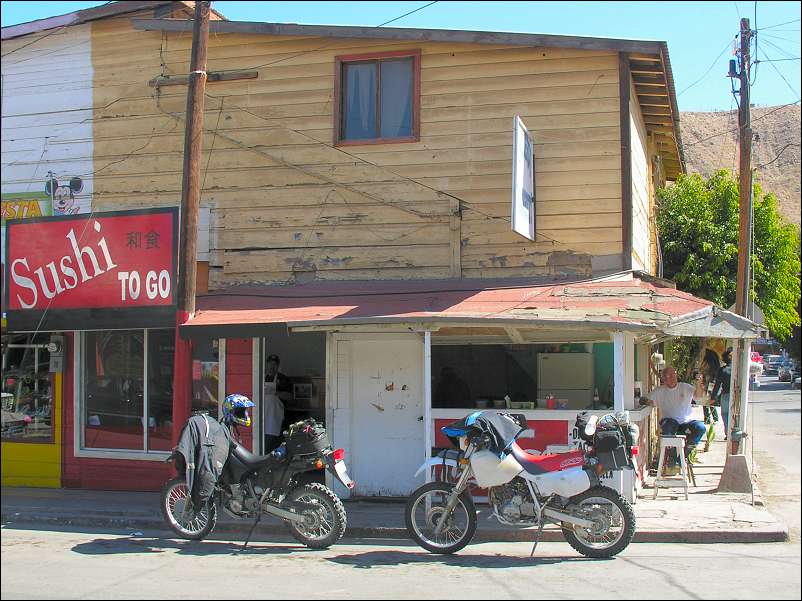 Lunch time in Santa Rosalia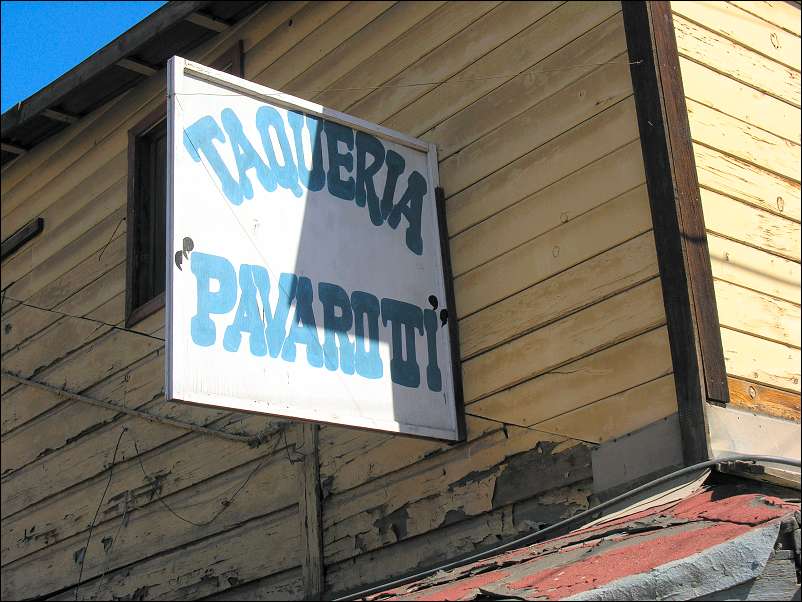 This place makes an excellent Torta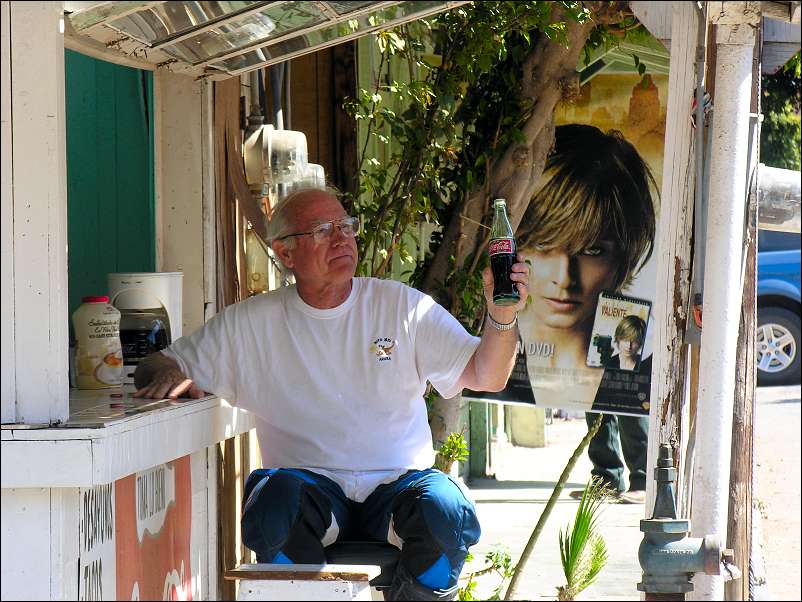 We do what we can for our sponsors but we still haven't seen the check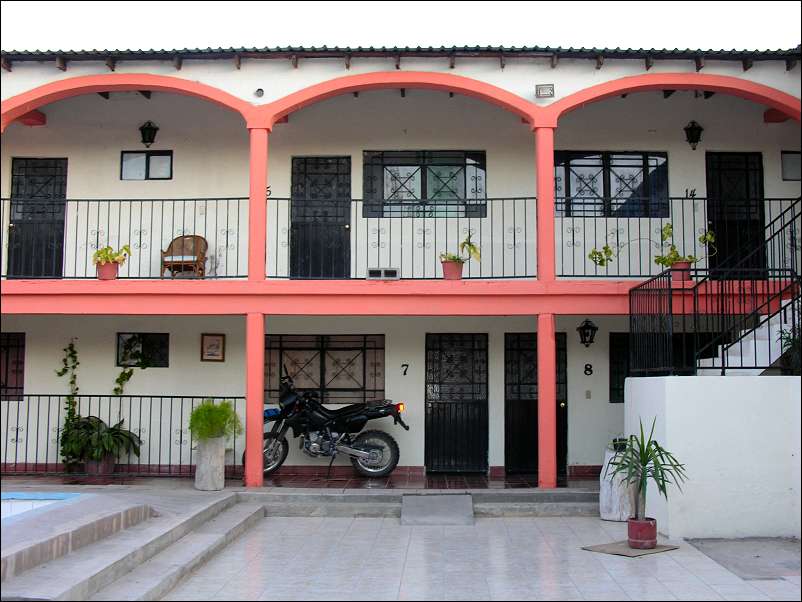 Hotel Hacienda in Mulege

Beautiful setting full of potential. Gorgeous tile floor

Mark cleans up after two very toasted tourists
Day 1 - Day 2 - Day 3 - Day 4 - Day 5 - Day 6 - Day 7 - Day 8 - Day 9