Day 2
Pack your warm clothes for Mike's in March. It gets chilly in the morning at 4100 feet. But by the time we'd finished our chorizo and gotten the bikes packed, it was warming nicely. And we had a great stretch of dirt road to ride to get ourselves warmed up. It was even more fun going out than coming in.
At the highway, HMarc headed west for Ensenada and Mark and I headed east for San Felipe. Boring pavement to San Felipe, past our first military checkpoint and into town for gas and a break. San Felipe is really growing with lots of condo developments all up and down the beach. Big signs from US realty companies are everywhere. It's one big tourist trap as far as I'm concerned and we motored south without much delay.
Our plan for this second day was a long ride from Mike's to San Felipe, past Puertecitos, Gonzaga Bay, Coco's, Lake Chapala and finally Guerrero Negro. We did that, but it took several hours longer that we thought it would. The last two hours into Guerrero Negro were in the dark and not fun. And not particularly warm, either.
But despite our poor planning, the road down the coast is a fun ride. Its rough and rocky and very scenic and if you meet anybody out there, you'll get a chance to chat and see what conditions are along the way. We met an ex-pat American couple driving along in the typical Baja buggy, a old rusted Toyota pickup with probably 300K miles and almost no paint. And big soft tires, of course. Perfect!
What wasn't so perfect was no gas at Gonzaga Bay. The new Pemex was out and there wasn't any available at the store as there had been in the past. Oh well, we had to hope there would be some on the highway and there was. Its pretty expensive, but he had it and we needed it so it all works out.
The warm shower and excellent dinner that evening were welcome rewards for our long day in the saddle.


Got splash?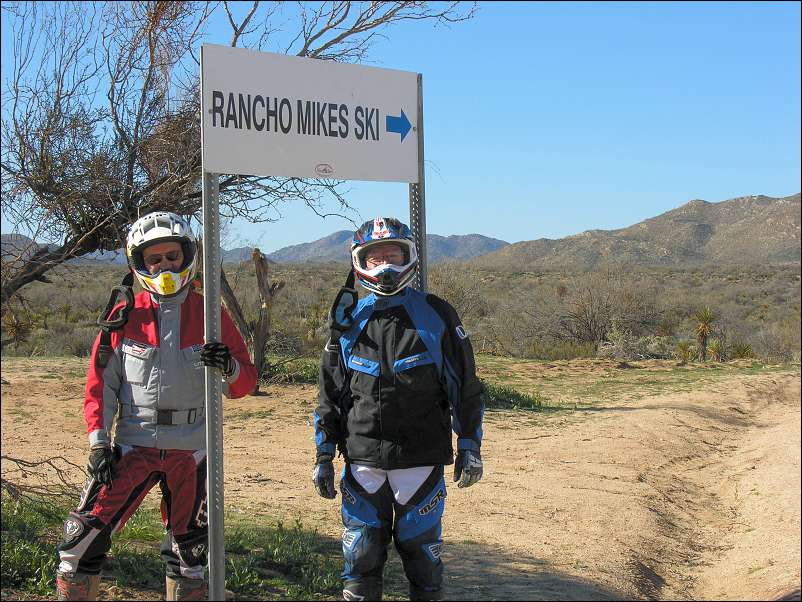 One of the more interesting spellings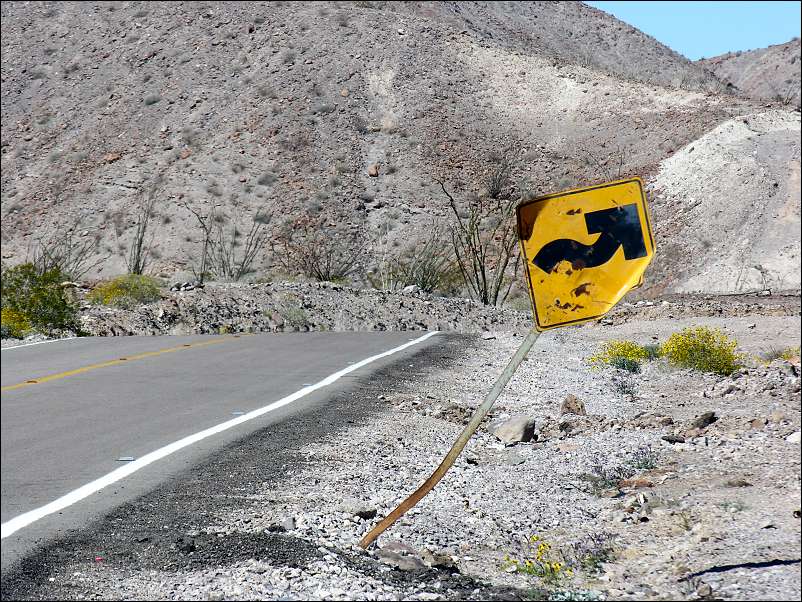 You need to look at things a little differently down here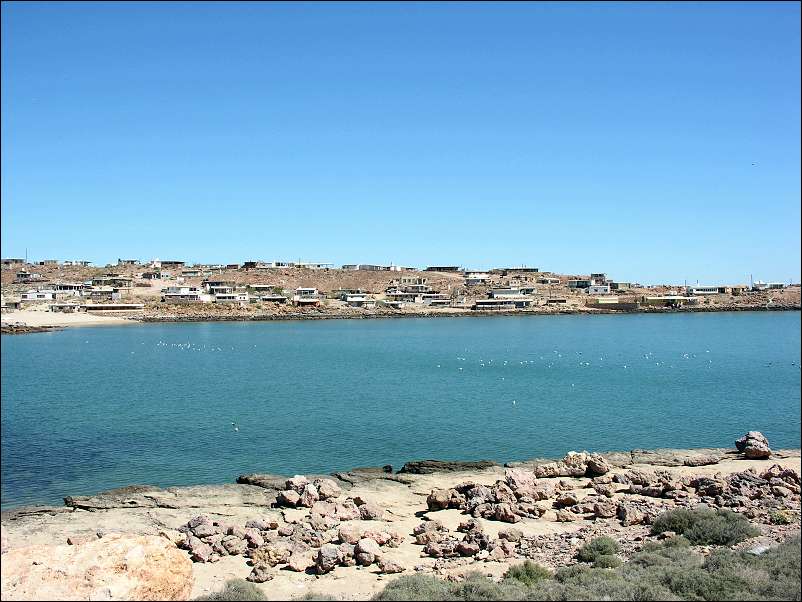 Just another perfect day in Puertecitos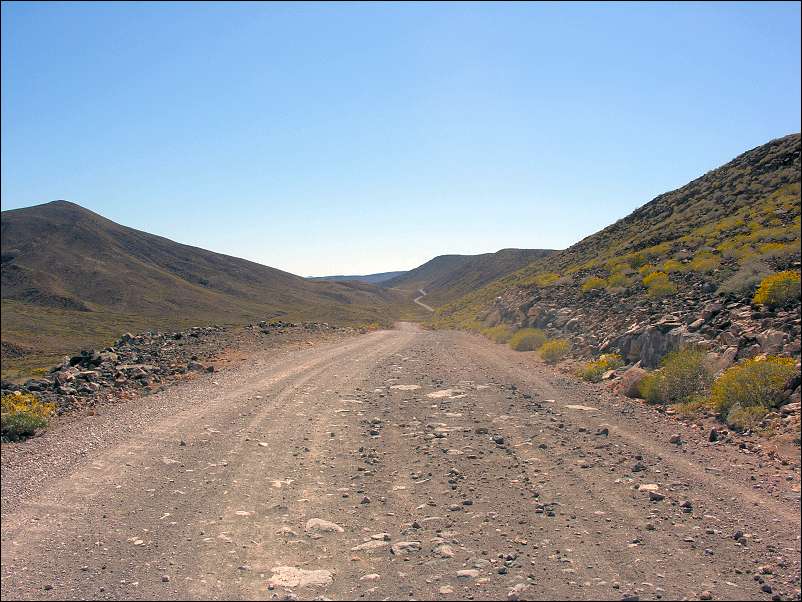 Blue loctite on everything!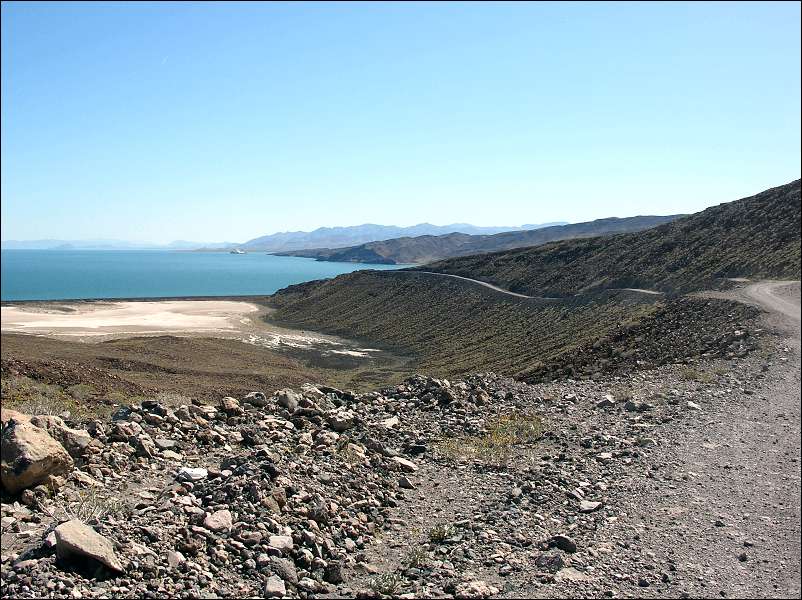 We had to put up with this view for the next couple of hours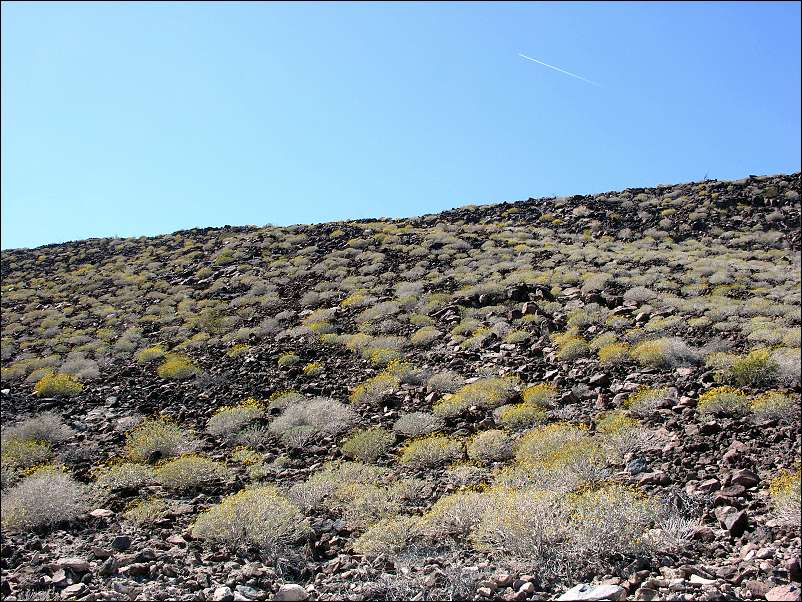 Its hard to believe anything can grow on this rock pile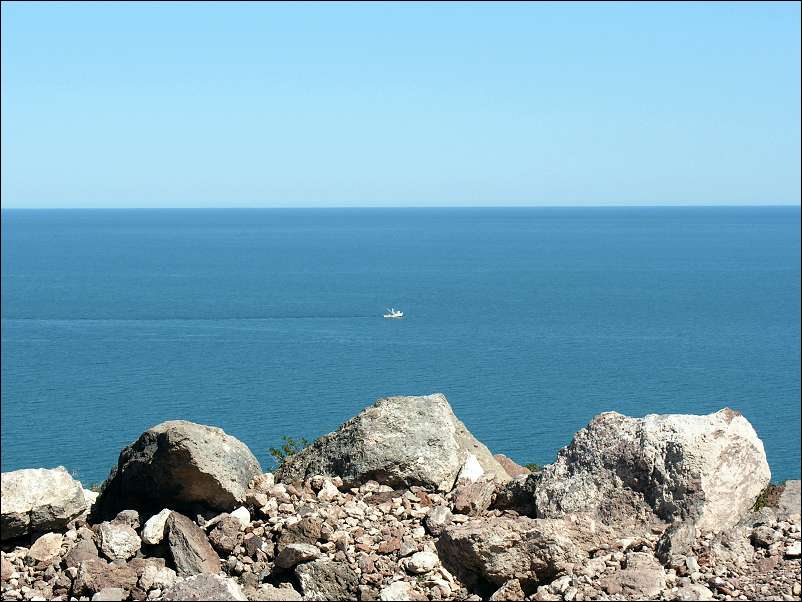 Dinner is on its way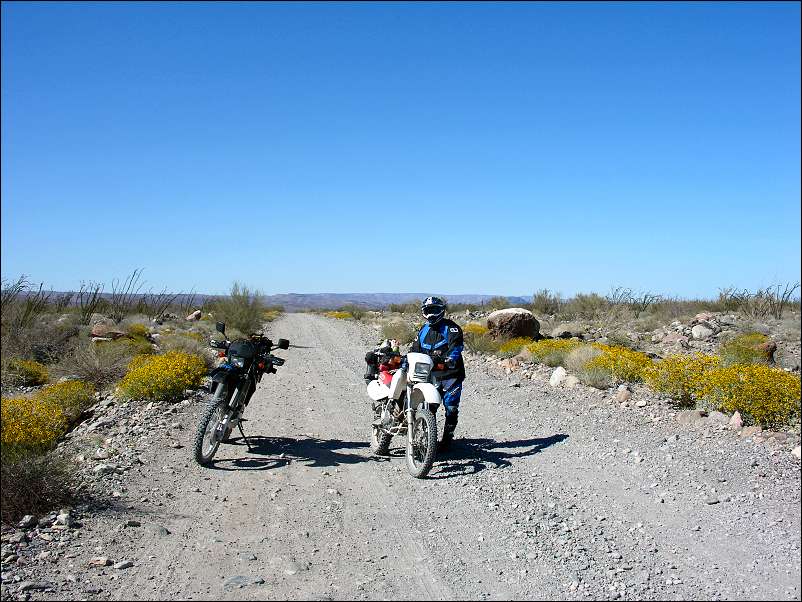 With a big lead, this year's Senior Division leaders of the Baja 1000 decide to take a break
Day 1 - Day 2 - Day 3 - Day 4 - Day 5 - Day 6 - Day 7 - Day 8 - Day 9