Day 7
Brrrr. It was foggy and cold in Ciudad Constitucion in the morning. I remembered a coffee shop when I was there with Debb several years ago and it was still there so we stopped for a nice coffee. We chatted with some locals while we sat on the sidewalks watching the local morning traffic. Slackers in training!
Once the fog lifted it was warm and sunny and all was right with the world once again. If you have to ride on the pavement in Baja, Hwy 1 between Loreto and Ciudad Insurgentes is as good as it gets. Especially near the Sea of Cortez. The scenery is quite spectacular but you have to watch your viewfinder framing because there is no end of trash and junk along the highway.
Years ago Mark had anchored at a little wide spot in the beach called Puerto Escondido. We stopped there and you're not in old Baja anymore. There is now a world class boating facility there complete with 50 ton boat lift, restaurants and room for expansion. There were some very fine floating toys tied up there. Unfortunately, none of them were accepting applications at the moment.
This was a recurring theme on this trip for me. Many of the roads and real out-of-the-way places have been discovered and are being developed as fast as they can go. The road from San Juanico was a very tight and twisty two-track than was as up and down as the road across from Mulege. Now the first third of it is paved and the rest is a wide, well maintained two lane dirt road. We go to Baja to get away from it all, they take our money and buy as much of all as they can. Some places in Idaho seem more remote these days.
We got back to San Ignacio in plenty of time for dinner and conversation with all the other guests. The San Ignacio Bed and Breakfast is truly the best place in Baja. Highly, highly recommended.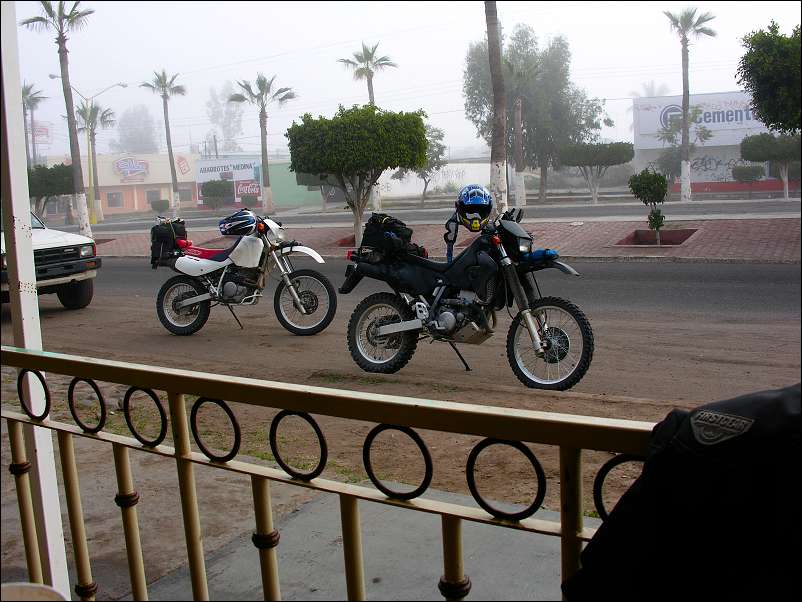 Slackin' on the sidewalk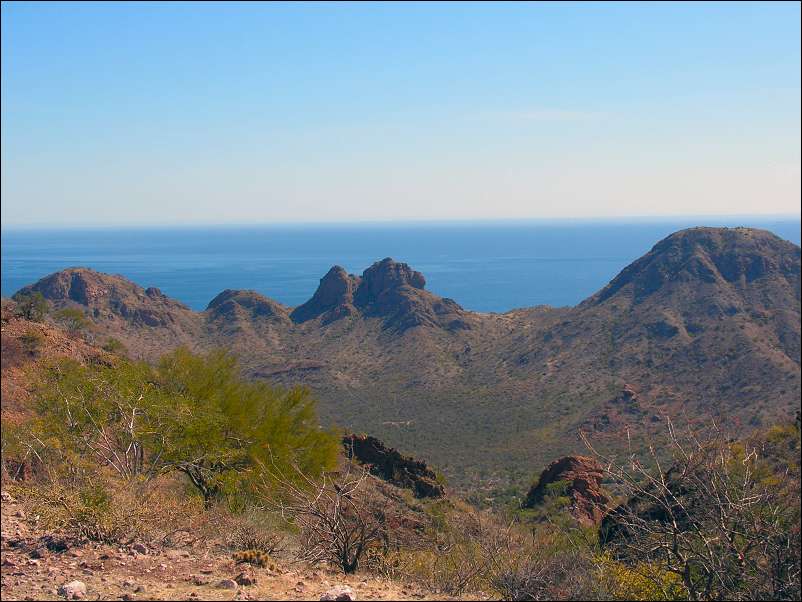 Just another day in paradise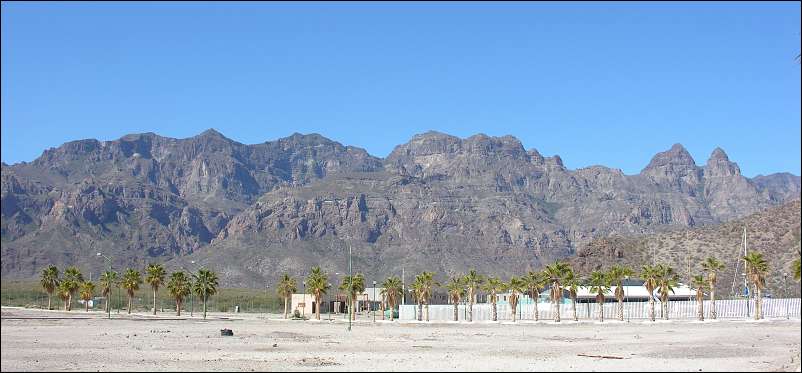 The Sierra Gigantes are backdrop for Puerto Escondido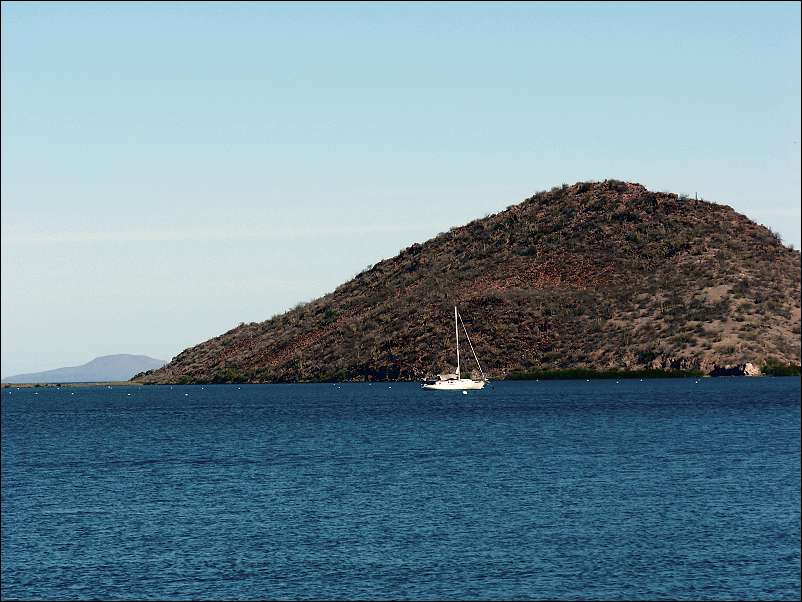 Exploring the Sea of Cortez on a boat might be as good as it gets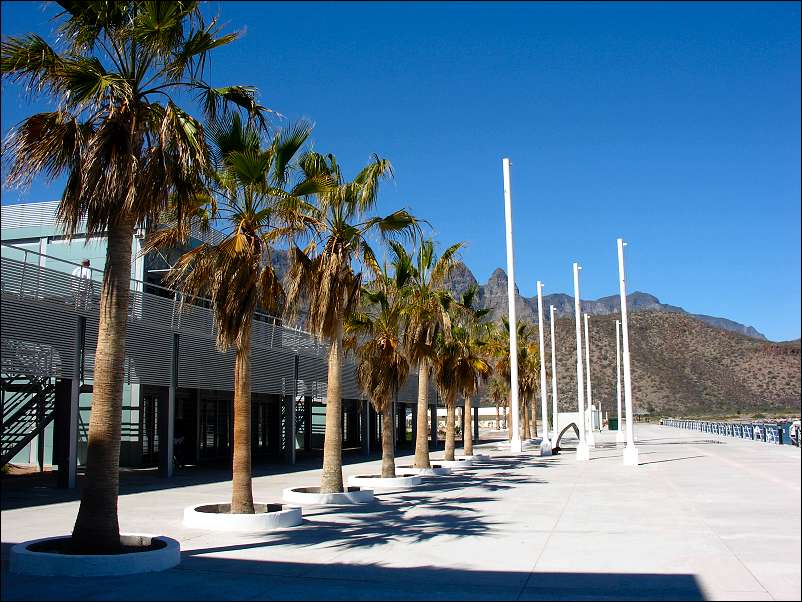 The docks at Puerto Escondido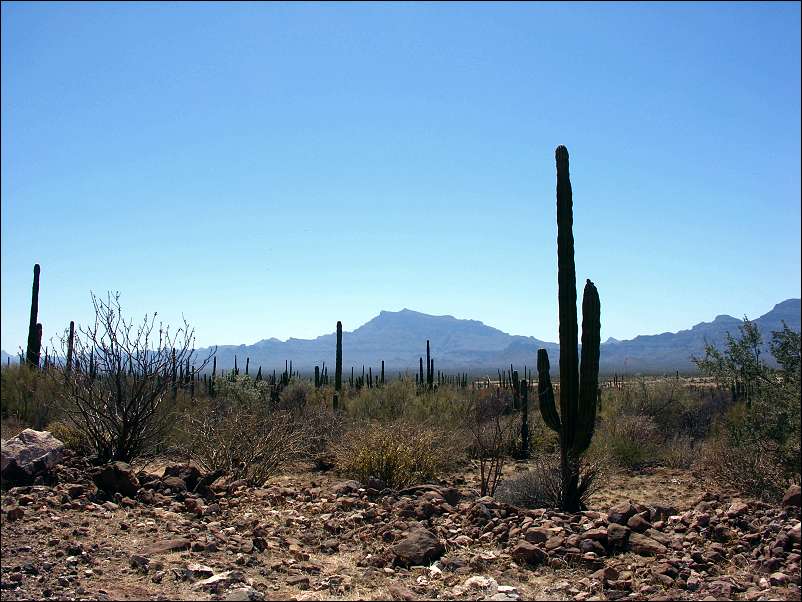 Along the coast of the Sea of Cortez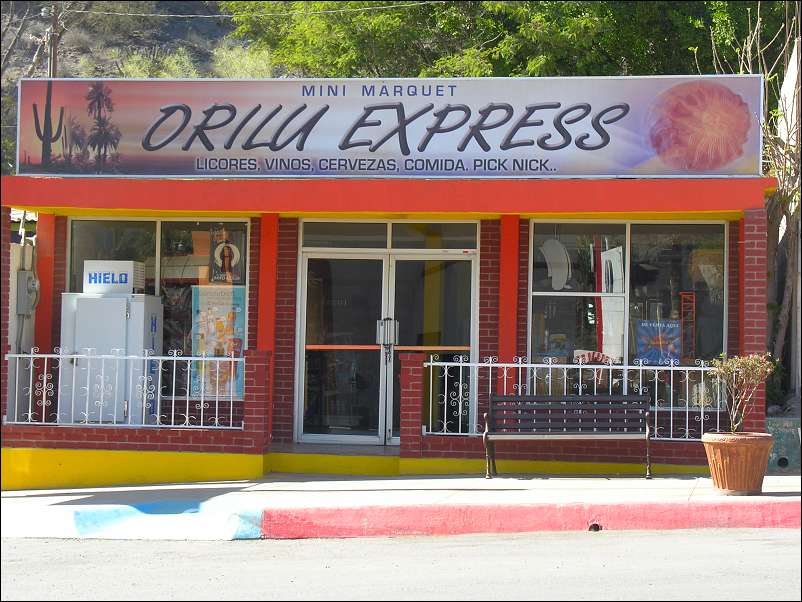 We stopped across the street from this store in Mulege and the sign made us chuckle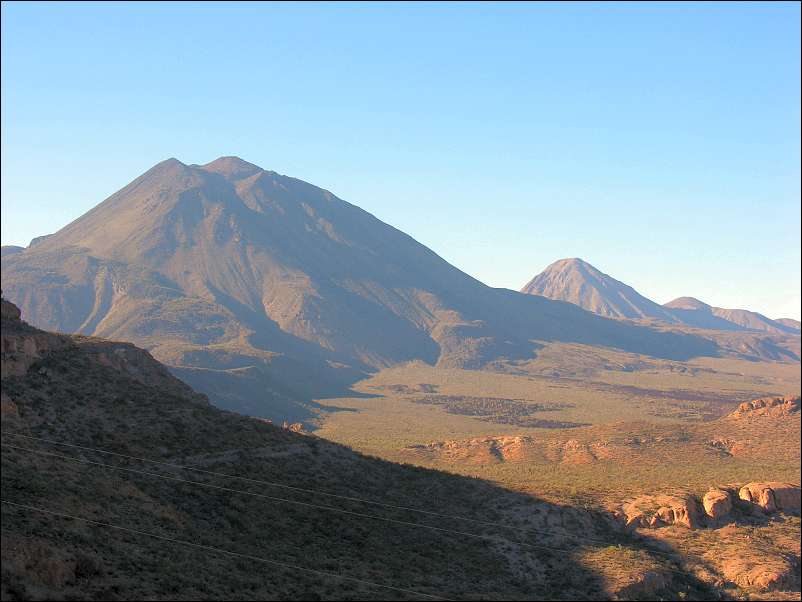 Las Tres Virgenes in the evening light, El Azufre right behind
Day 1 - Day 2 - Day 3 - Day 4 - Day 5 - Day 6 - Day 7 - Day 8 - Day 9