This trip was 4 days of riding, our first real trip of any length on the bikes after our move to Seneca. We tried to avoid the freeways and major roads if we could manage it and I think we did. Our first day was over the Smokey Mountains to Pigeon Forge, TN, our second was north and east along secondary roads to Laurel Springs, NC, the site of the Rendezvous. Friday we enjoyed the company of our fellow adventurers. Saturday we rode an all-day loop north into the Virginia countryside, and Sunday we headed home.
Subject: Greetings from Pigeon Forge, TN
From: Philip Kopp
Date: 5/12/2010 5:04 PM
We didn't even use a tank full today, but it was big fun. 28, 64, 23, 141, turn left at Gatlinburg.
Our first stop was Buck's Coffee Cafe in Highlands, NC, elevation 4110 feet. As we were getting off the bikes, Debb said to me, "Didn't we stop at a Buck's up here somewhere before?". I didn't recall, but when we walked up to the counter in our riding gear, the guy said, "Weren't you two in Cashiers (rhymes with mashers) earlier this year?" If you look at the first event on our picture page, there is Debb standing in front of Buck's Coffee Cafe. Amazing that the guy remembered us.
Today was mostly wet, especially as we got up high. Or we were in the clouds and visibility was about 15 feet. But what a great set of roads across the mountains to get here. I was thinking some of my more skilled friends should armor up and shred a few tires on this route. When it's dry, of course.
Our last mountain pass today took us across the Great Smoky Mountain National Park. Very park-like with a lot of manicured grass and beautiful stone railings and ledges. There were several stretches through tall overhanging trees that were the most intense green I have ever seen. Beautiful.
I had no idea what Pigeon Forge was about before we got here. It is the home of Dollywood and about a thousand other attractions. There must be as many motel rooms along this strip as in Las Vegas. For miles it is motels, fast food chains, gas stations and tourist traps of all sorts. This must still be the off-season. Our room was $33. It's 1964!
Speaking of back-in-the-day, there are three old Ford pickups parked in the motel lot. They look fresh from D&L Restoration. A father, son, and friend have a 72, 53, and 56 respectively and are out there with the polish and cleaners. All have been apart to the last nut and bolt and put back together. Far from original, but sweet rides and they were driven here from Kentucky. I would be tickled to own any of them. This weekend is the F100 Super Nationals here in Pigeon Forge.
After dinner we walked along the boulevard and got an ice cream. While we were sitting outside with our cones, a bunch of little birds hopped over to us and stood looking at us for a moment. Next thing we knew one was up on the table top we were leaning against and came right over to us. Tame little beggars! I gave him some small nuts from my ice cream and he immediately hopped down and fed a tiny little peep. Very cool.
Tomorrow we will head northeast along the Tennessee and North Carolina border heading for Laurel Springs, NC and the 9th Annual ADVrider Eastern Rendezvous. A very Gather-like event with about 175 folks we've never met in attendance. Should be fun.
http://www.advrider.com/forums/showthread.php?t=521168
$55 for two evening meals and a t-shirt. No other meals and no volunteers solicited, so I'm looking forward to seeing how it's organized.
There is a lot of blue sky peeking out between the clouds so we're hoping for a dryer tomorrow.
--
Phil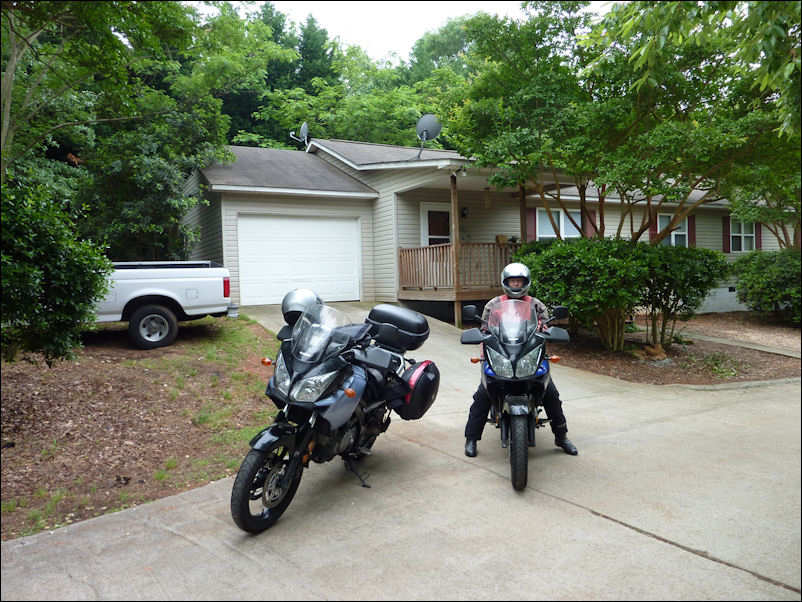 Leaving our home-away-from-home in the trees in Seneca, SC.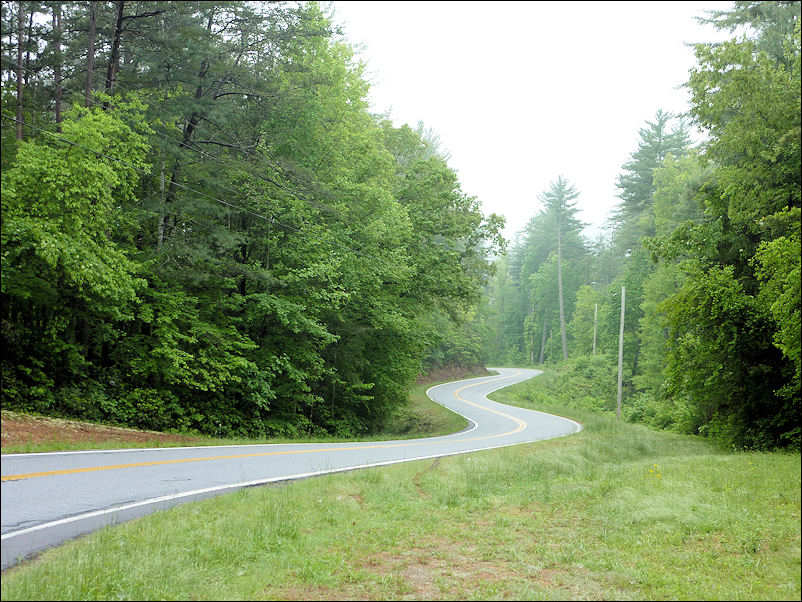 Compare this with my picture of the same place just two months earlier. It was fun both times!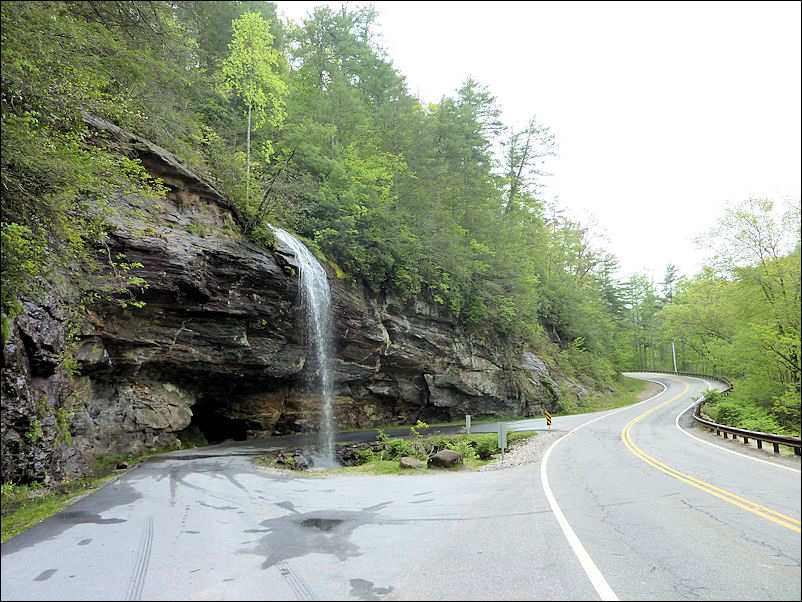 US64 west from Highlands follows the Cullasaja River down a narrow twisting canyon. Excellent, if the traffic isn't too heavy.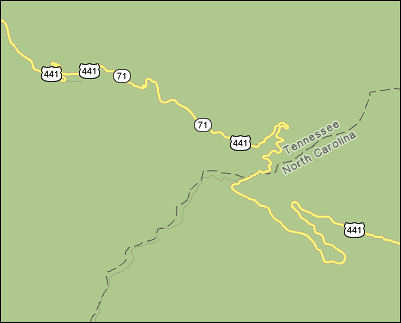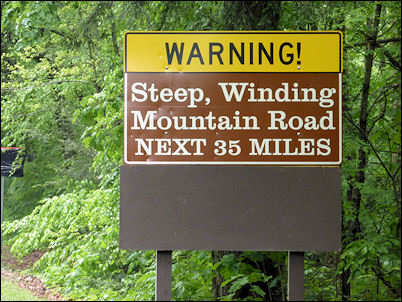 We love this!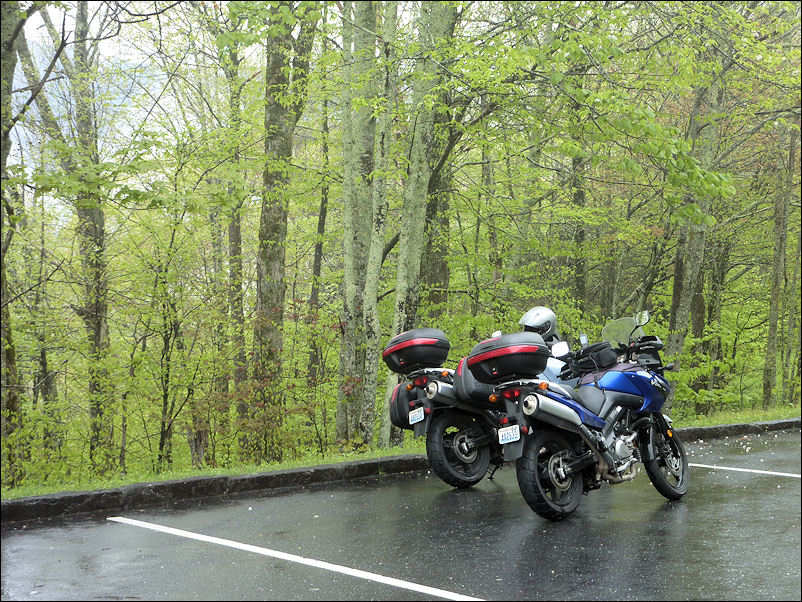 Taking a break at the top of the Great Smokey Mountains.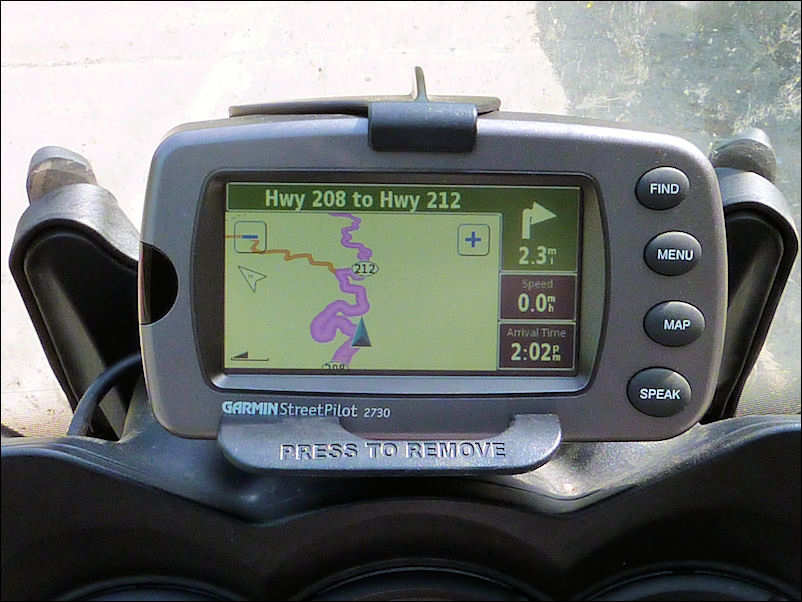 A very nice way to start the day.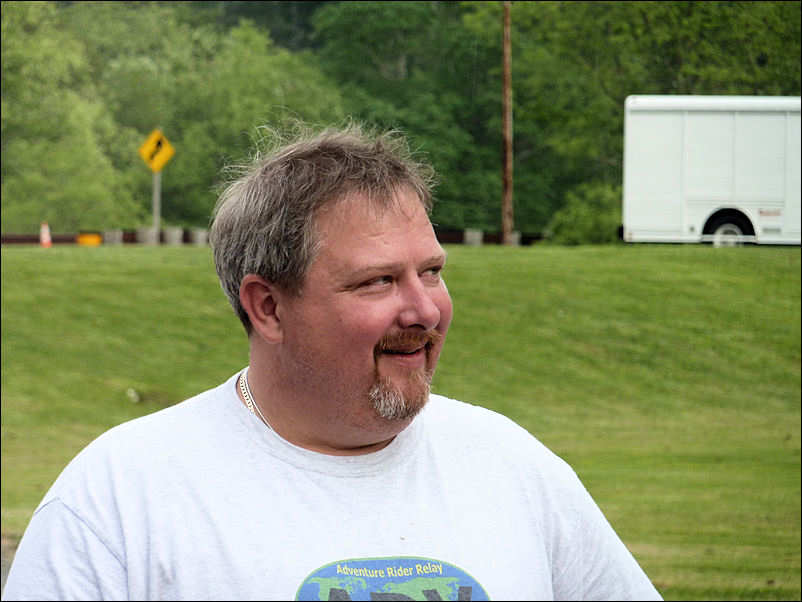 Rick the PARTY BOSS™ and organizer of the Eastern Rendezvous.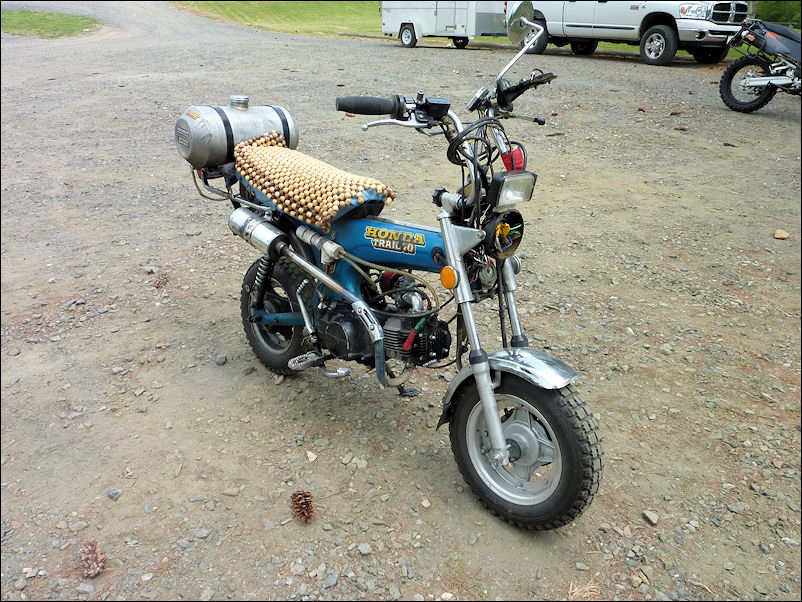 The owner of this fine machine rode it all the way from Louisiana.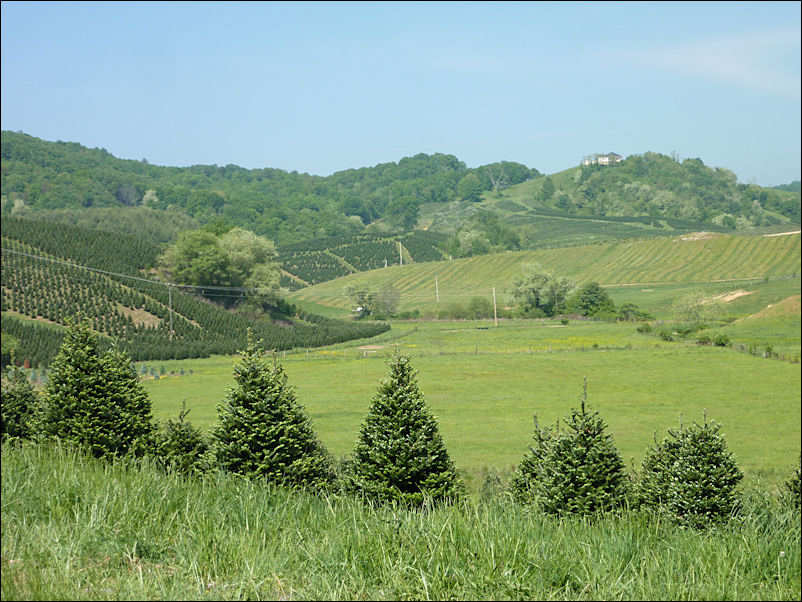 The area around Laurel Springs is filled with tree farms.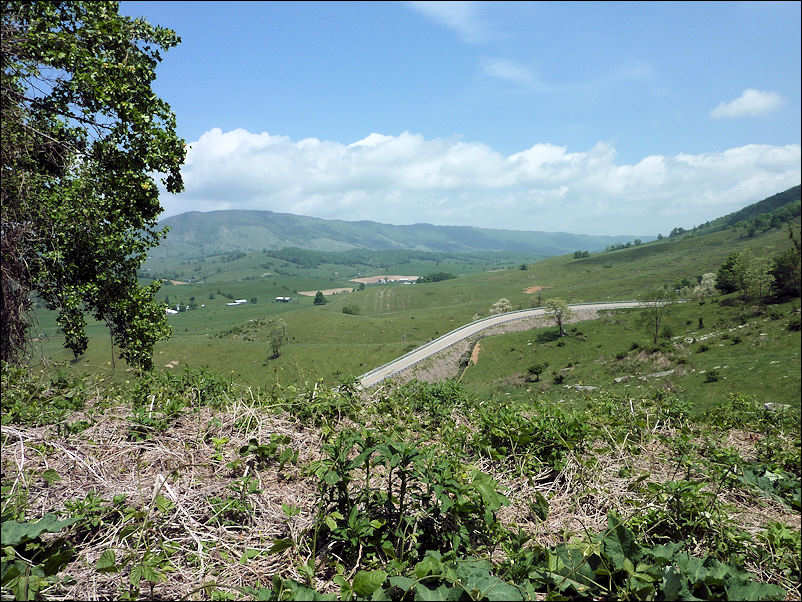 Overlooking the Virginia countryside near Tazewell.