Quiz Night
March 10
---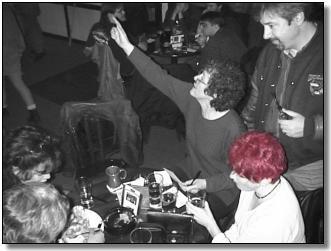 WetLeather is a colorful bunch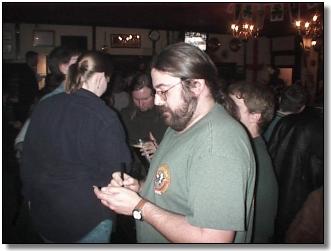 20 at 7 to 5 from Goat, 40 at even from Sparky,
layoff 30 to Phil, plus the vig...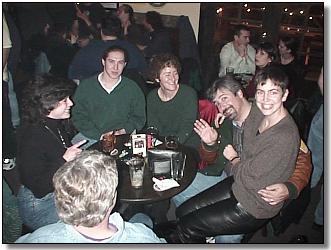 Green seems to be the team color tonite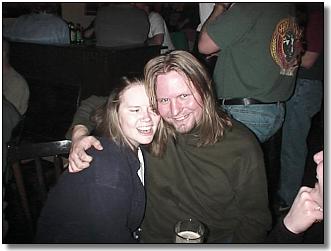 Andrea and Goat Boy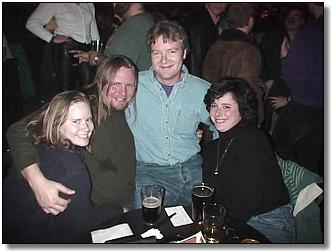 Such cute kids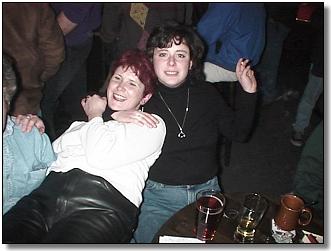 Girls gettin' rowdy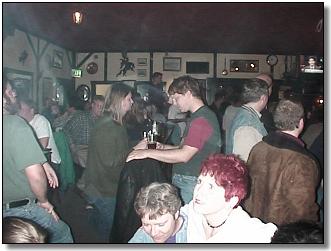 "Man, I told you! The answer is New Zealand."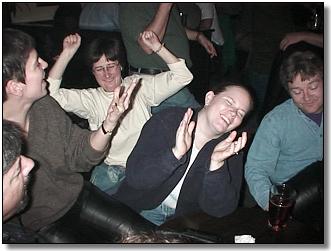 "New Zealand! Yes!"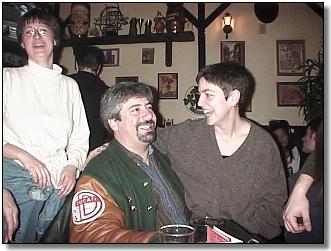 This is WetLeather(tm)!
© Phil Kopp 1998