Phil's IronButt Photos
Taken 26-Aug-2001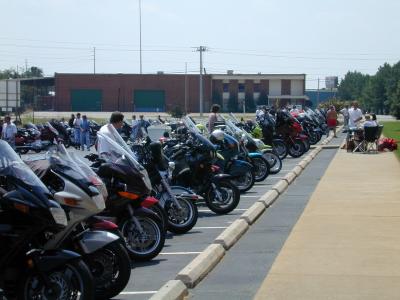 This is about one-third of the approximately 120 entries this year. The table on the sidewalk is rider check-in.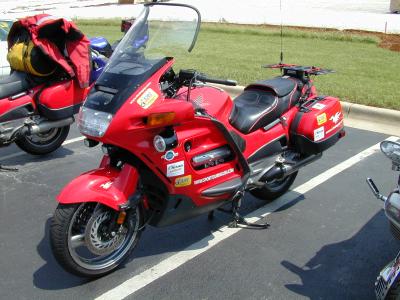 The St1100 of Bryce Ulrich from Newcastle, WA. There are a lot of electronics on this bike and under the plastic it is completely lined with heat shield material.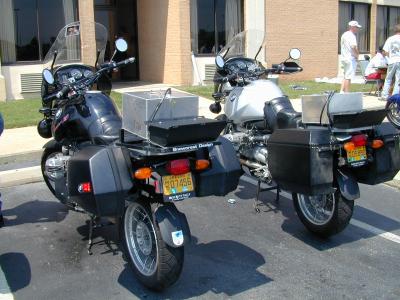 WetLeatherites Jeff Earls and John O'Keefe are ready to ride on their new GS's.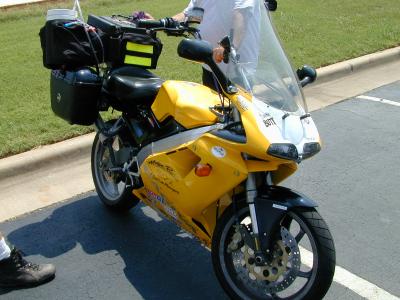 Yes, it is a 125 Cagiva, complete with ape-hangers, custom seat and fuel cell. 8,000 rpm at cruising speed.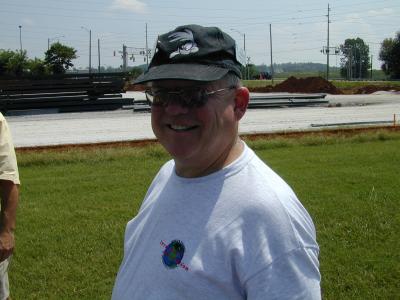 The rider of this Cagiva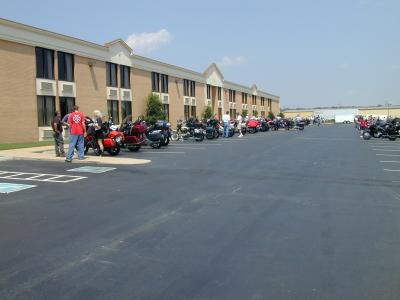 There are three sides of the Ramada that look like this.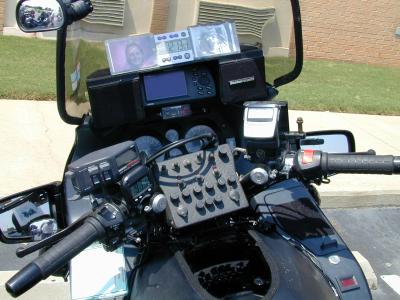 Here's what the best IronButt bikes are wearing this year.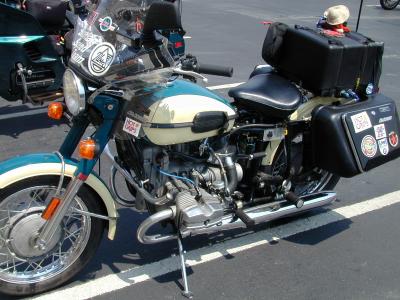 Yes, it's a Ural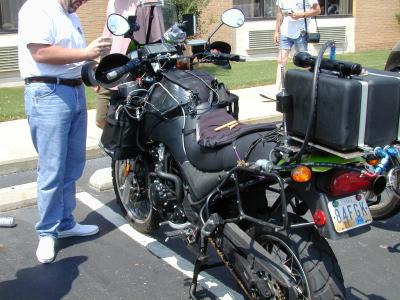 A Triumph Tiger with nearly every piece of bodywork covered in black electrical tape. I don't know why.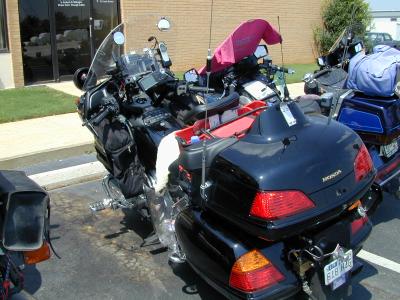 Morris Krumke's(sp?) new Wing outfitted with everything.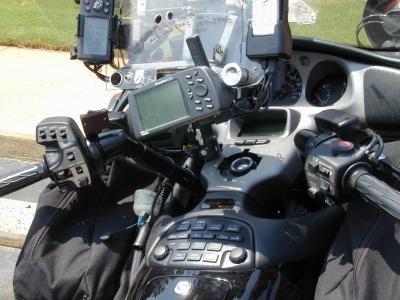 Morris' dash. THere is about six inches to see out from past all this stuff.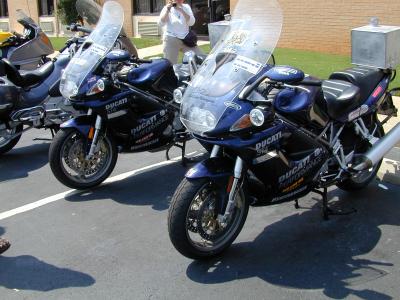 The Duck Twins. Rick Morrison and Gary Egan are riding these factory sponsored Ducatis. Ohlins, Russell, Garmin are major sponsors.