Yakima Checkpoint - 1997 IronButt
September
---
Fran Crane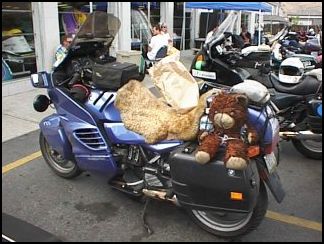 Eddie James and the bear
Change oil, have a Coke,
and go another few thousand miles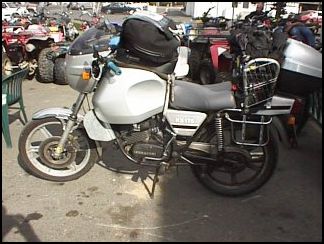 Martin Hildebrandt's Zundapp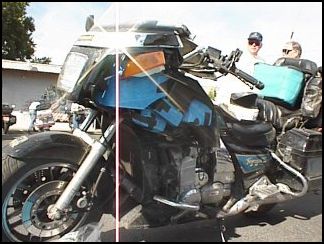 Marty Jones San Angelo, TX -
Redneck Reality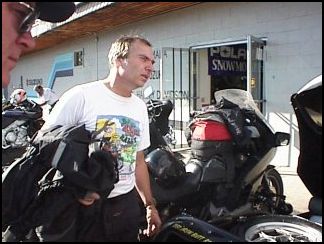 Dennis Cunningham escapes from "Nowhere, Texas"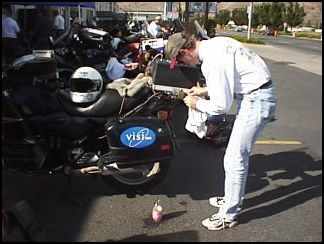 Jeff Earls helps out with a leaky fuel line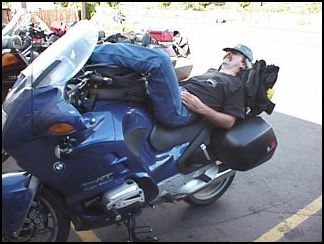 First Class accomodations at the IronButt Motel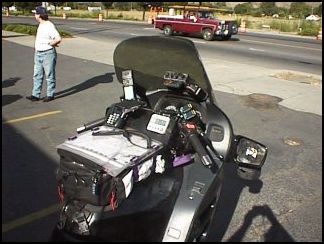 Can you speak "High Tech?"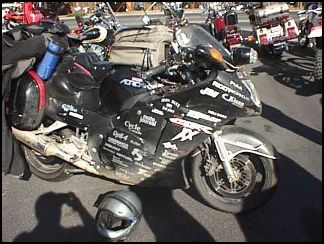 Peter Hoogeveens Cruise Missle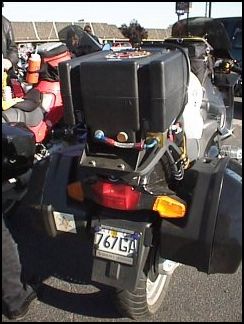 DeVern's Obsession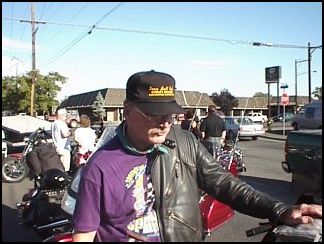 Jeff Lambert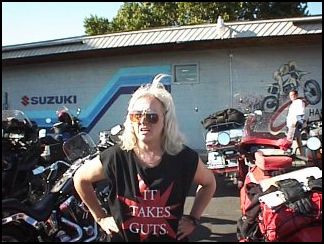 No kidding...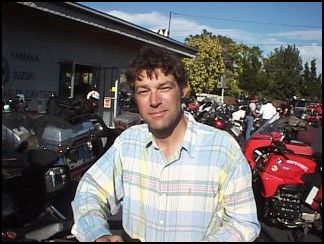 Rick Morrison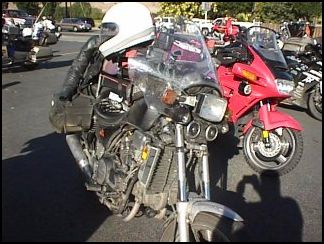 Mike Stewart's V65 Magna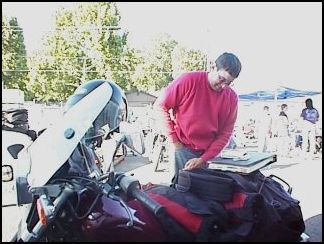 Manny Sameiro back in the black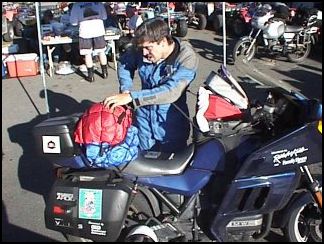 Phil Jewell drops out of Warp long
enough to log into cyberspace.
Dale Wilson in the shorts
Sometimes it just isn't pretty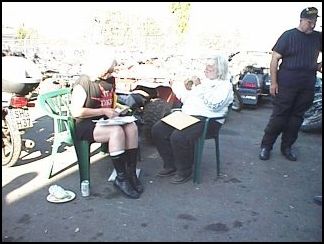 Karol Patzer, Ardys Kellerman and Warren Harhay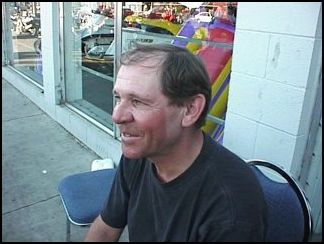 Van Singley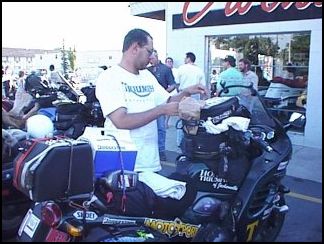 Christopher Cimino and his Triumph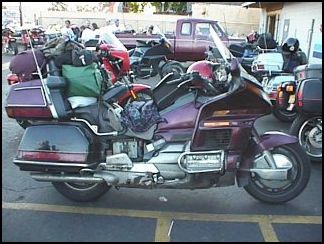 It isn't pretty, but it has
283,000 miles on the odometer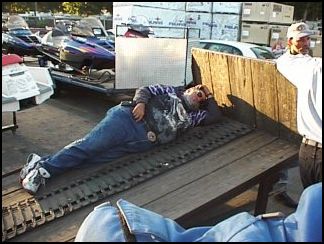 If it's not moving you can sleep on it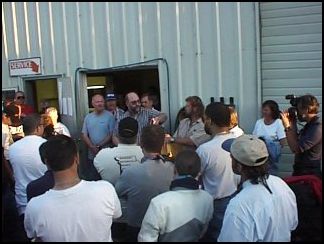 Mike Kneebone checks the sun, points east,
and reminds the contestants,
"Chicago is that way!"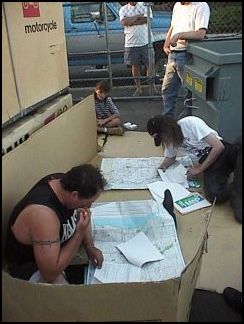 Dale Wilson and Mike Stewart looking for Chicago
© Phil Kopp